What Do We Mean By ATLIS Wikipedia?
Is ATLIS Motor Vehilcles Legit? ATLIS is a mobility technology firm that creates solutions that power work. ATLIS researchers are developing an electric vehicle technology platform for large and light-duty work vehicles used in agriculture, service, utilities, and construction.
Who is the Founder and CEO of ATLIS Motor Vehicles?
Mark Hanchett is the Founder and CEO of Atlis Motor Vehicles. Before starting ATLIS, he was a director at Axon Enterprise Inc.
How To Invest and Buys Stocks At ATLIS Motors
Investors can still acquire ATLIS shares through the company's Regulation A offering on the website, https://investinatlis.com, which provides critical information and disclosures, including the offering statement.
ATLIS Motor Vehicles Secures $300 Million Capital Commitment From Global Emerging Markets (GEM) MESA, Ariz., July 1, 2021 /PRNewswire/ ATLIS Motor Vehicles, Inc. (ATLIS) announced a $300 million capital commitment from GEM Global Yield, LLC SCS (GGY), a Luxembourg-based private alternative investment group.
Read: All You Need To Know About TikTok Advertising – How Does It Work?
When Can You Buy an ATLIS Truck?
Atlis has announced that production of the Atlis XT will begin in late 2022. This most likely suggests that the XT will be available in early 2023. In terms of pricing, Atlis intends to charge $45,000 for the base model and $85,000 for the top-of-the-line model.
How Long Does it Take to Charge an Atlis Truck?
Atlis is not just another electric vehicle manufacturer. It is preparing to be the first EV battery manufacturer in the United States capable of charging 500 miles in under 15 minutes utilizing a 1.5-megawatt charging infrastructure. The 500-mile Atlis XT pickup vehicle is expected to be unveiled soon.
Read:  Best Robotic Lawn Mowers To Have In 2022-How Do They Work?
Best Robotic Lawn Mowers To Have In 2022-How Do They Work?
Types Of Atlis Vehicles
1. The Atlis XT pickup Truck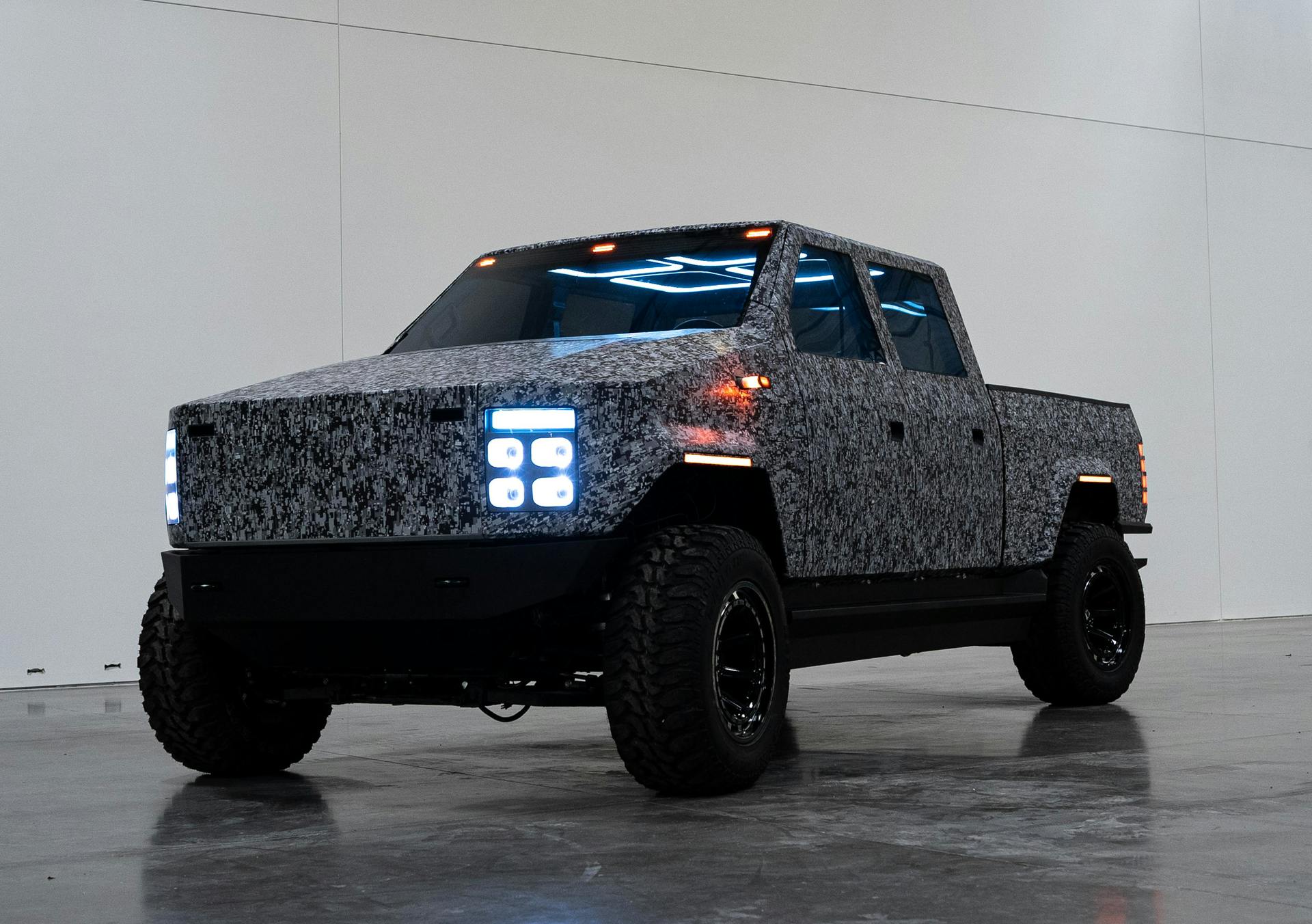 Starting Price: $45,000
Base Range: 300 Miles (482.803 Kilometers)
Charge Time: 15 Minutes
Expected Standard Range: 300 miles
OptionalRange: 500 miles
Expected Charge time: 15 minutes
2 door and 4 door options
6.5-foot and 8-foot beds with dual rear wheel option
True four-wheel drive with independent power delivery for maximum traction control
Single speed direct drive gearbox
Independent air spring suspension front and rear
12 to 15 inches of ground clearance
Massive Front storage space
360 Degrees of camera view including in-cabin digital mirror displays
Autonomous driving capabilities to be added in the future
Regenerative braking with independent wheel control
Accessory power pack and plugs available. To power your tools and gear when you're away from it all.
Power windows and locks
Remote heating/cooling for those that loved their remote start
Electronic window dimming to replace those pesky sun visors and keep the heat out in the summer
Vinyl Floors